Reception Room
---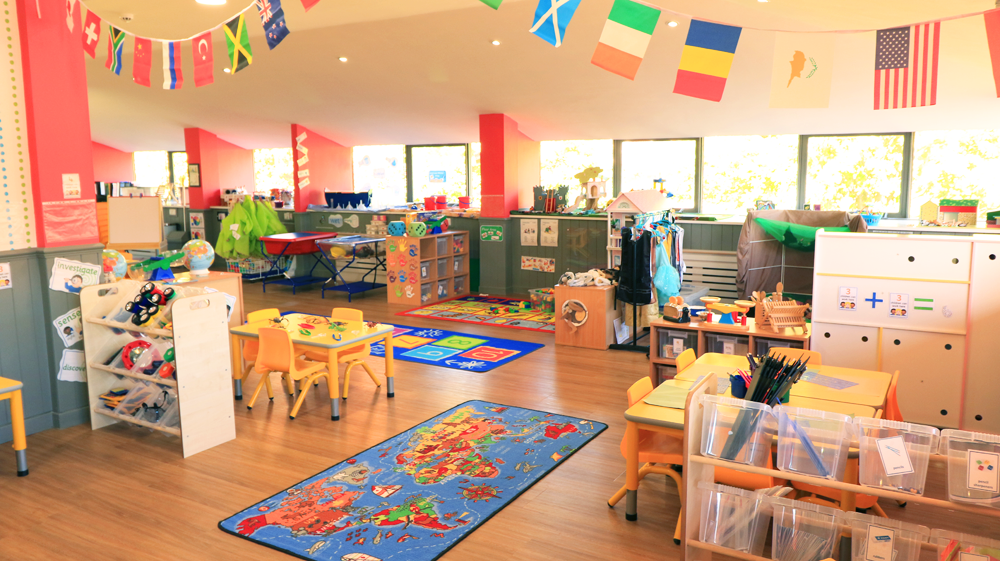 Our Reception Room caters for children aged 3 years to 5 years of age. Parents can claim their early years grant entitlement for the child whilst in the Reception room offering a great reduction in child care costs.
Our Reception Room layout is divided into areas which interlink with the Early Years Foundation Stage, giving children the opportunities to be able to make their own choices. Children have easy access to all areas and equipment which is all at their level to develop their independence skills ready for when they take the next step on to school.
Once your child joins our Reception Room, parents are issued with a 'Welcome pack'. Included in this are all the rotas you will need for the coming year, such as the Waiter and Show & Tell rotas, French and PE rota.
Reception staff will help your child to prepare for school life with many educational and fun activities planned. Physical education lessons are carried out weekly to develop their independence and personal and group skills. Staff also carry out weekly music and language lessons with the children and lots more activities based around the planning and the Reception daily routine.
Children have access to plenty of outdoor activities both in our nursery garden to develop physical skills and on outside visits within the local community including trips to the local library, museum, local attractions and to local shops and business to enhance the knowledge of their environment.
All facilities within our Reception Room are there to help your child to develop and grow as much as possible before they take their next big step to school whilst working closely with parents, local schools and teachers to make sure your child's move to school goes as smooth as possible.