Baby Room
---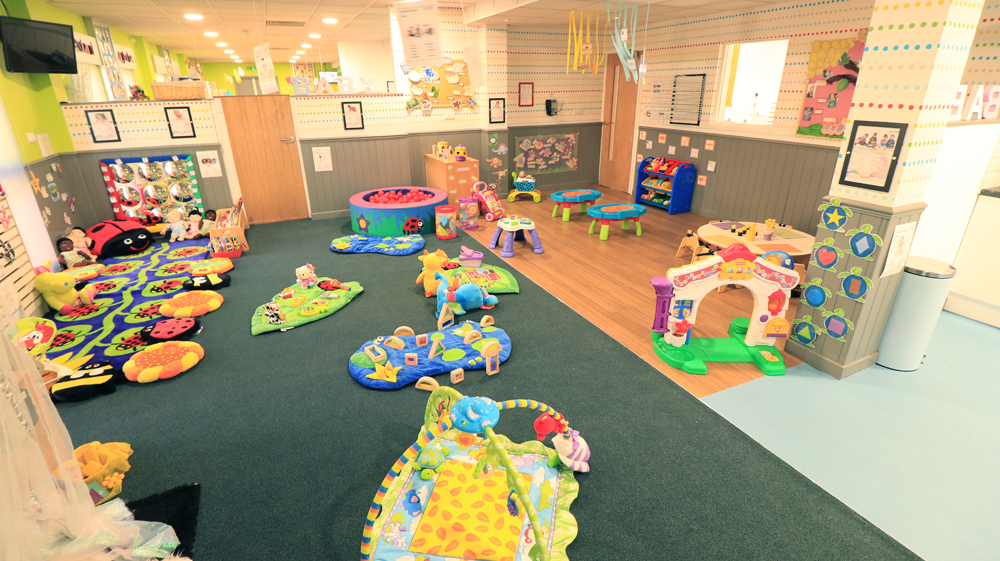 Our Baby Room caters for babies aged 0-12 months, looked after by our two full-time staff.
Following the Early Years Foundation Stage we offer a home from home environment providing a caring, loving place for your baby to develop and grow. Staff within the room plan and carry out stimulating activities including a variety of sensory and creative play, using messy play activities such as paint, jelly, flour and mashed potato for learning and developing through play.
Staff work closely with parents following their home routines ensuring your child is happy and confident within their environment and that all your baby's needs are catered for. Your child will be assigned to a member of staff within the room (key worker) who will take care of your child's needs and monitor their development through one to one activities, records and reports. Staff will also keep you informed on a day to day basis with a written record of your child's day, we also introduce a weekly Makaton sign which is taught through the nursery to encourage communication.
We have the facilities to store and warm bottles and feeds which are labeled accordingly. Outdoor learning is catered for by regular outings around the surrounding area along with use of the nursery garden where we have equipment activities to stimulate the development of your baby.